Essex Injection Moulding
Two new industrial chillers boost productivity at injection moulding firm
Two cutting-edge HL-i 10s were supplied to replace a competitor's old failing units that couldn't consistently hold the temperatures required at all times.
Essex Injection Moulding, Southend, Essex.
One of the largest independent trade moulding companies in Essex. They design, develop and manufacture bespoke tools and mouldings. They have more than 20 moulding machines up to 250 tons in size. Their core business is derived from the automotive, aviation, medical & environmental industries.
Customer Requirements:
The customer required two new industrial chillers to replace his current Tricool chillers which were delivering inconsistent performance and frustrating temperature fluctuations. The chillers are essential for cooling the moulding tools down to the required temperature, if they are not consistently chilled it causes unnecessary and costly disruption to production. The customer also needed to have a plug and play style solution, the chillers needed to be compact enough that they could be sited anywhere in-house alongside the relevant machine.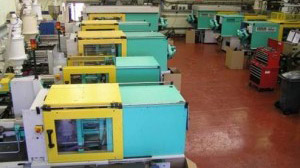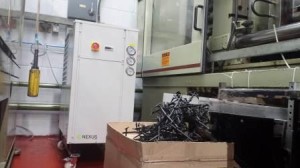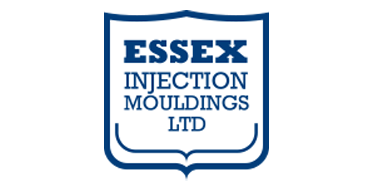 "Dealing with Nexus Cooling has been a totally stress-free experience. A large part of this was thanks to Ian Hill's in depth knowledge of the chiller industry and his willingness to come to site as and when needed. We have ordered from Nexus twice this year and on both occasions I have found the company to be very professional and very rapid in fulfilling our orders!".
PAUL MEASURES
Essex Injection Moulding
New industrial chillers have returned production efficiency back to 100% and shown visible reductions in energy consumption!
---
Nexus chillers "Your flexible friend!"
Nexus supplied two HL-i 10 industrial chillers with stainless steel integral pump and tanks. The Nexus chiller needs to be flexible enough to cool different tools to different temperatures depending on which job is running. The tiny footprint of the two units measuring at just 1450mm (height) x 1155mm (length) x 630mm (width) also means that the positioning of the chillers is very flexible, the customer can reposition the chiller anywhere within the factory without being in the way. The units are also attached to four robust castors to make manoeuvring from one workstation to another quick and easy.
Customer progress report
Our chillers have now been installed and happily purring away for over 10 months. The units have proven to be extremely reliable, running to the required set point temperature, therefore improving production, plus providing the added benefit of saving energy compared to their old industrial chillers.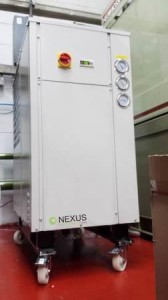 Back to case studies