Fresenius Kabi Pharmaceutical
Fresenius demanded something special and they got it from Nexus!
Two HL-i 180 process chillers delivered on time – installed over a weekend and with no loss of production.
Fresenius Kabi PLC, Bordon, Hampshire.
A very large pharmaceutical company, a world leader in their field. They develop and manufacture a variety of cancer treatment drugs, supplied worldwide.
Customer Requirements:
The customer needed a more reliable process cooling solution to serve fan coils in the production area. They also decided that they needed a very reliable system to protect against any disruption to production. Previously they had been operating from a single aging chiller supplied by a competitor back in 2000 that had proven to be very unreliable. Fresenius had been having problems with regular breakdowns, needing the chiller repaired frequently to keep production going.
It was also critical to Fresenius that they chose a supplier that could provide them with suitable after sales support once the installation was signed off and up and running. For total peace of mind the customer decided to take advantage of our comprehensive 1 year maintenance contract.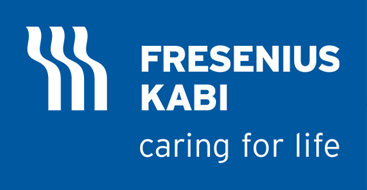 The new process chillers are providing a huge 25% energy saving over the old system!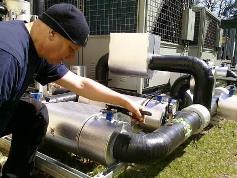 ---
Successful solution provided by Nexus
The system that Nexus designed and supplied had two completely independent process chillers with 8 highly efficient scroll compressors, 4 within each unit. The chillers were positioned in parallel with dual filters, this was so that one filter could be cleaned without stopping the flow of chilled water at any time. Nexus also designed and installed all the pipework, with the inclusion of all the necessary valves and fittings.
Installation went like clockwork
We required two full days for the entire installation; We had to firstly remove the existing chiller by crane before installing the two new ones. After a great deal of planning, it was decided that it would be better to do this over a weekend, this would ensure that Fresenius didn't experience any costly downtime in production. A timetable was strictly adhered to and Nexus Cooling handed over the project on time for start of production early Monday morning.
The logistics
The first stage was to disconnect and safely dispose of the old chiller by crane, reclaiming the gas and recycling it. The second stage was to position the two new Nexus process chillers, have all pipework connected and installed, fill the system with a water/glycol mix and then commission the installation that same weekend. The final stage was that Fresenius Kabi required the process chillers to successfully pass their rigorous 'Quality Assessment' ready for production on Monday morning. The site passed with flying colours! Another successful installation by the Nexus team!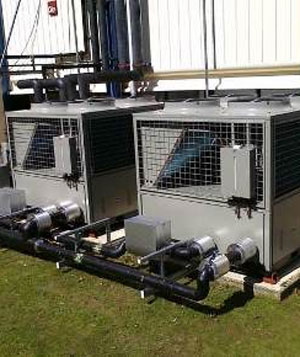 Back to case studies